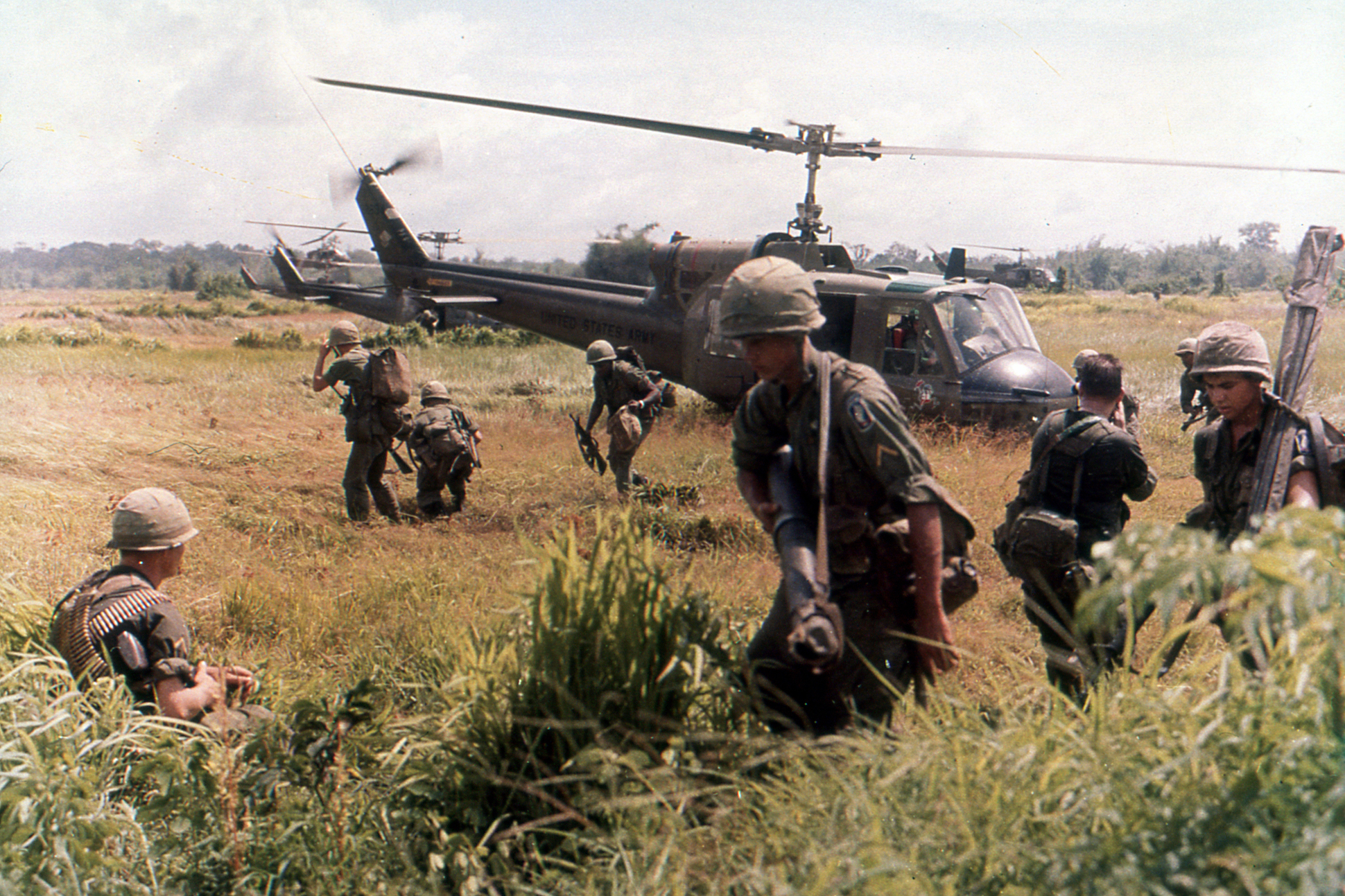 By the time United States troops withdrew from Vietnam in 1973, the Vietnam War had become one of the longest, most controversial conflicts in American history. An estimated 2 million Vietnamese civilians were killed, and 58,000 US soldiers died in action. The conflict marked a turning point for how Americans saw the military's place in the world. After being met with years of protest, demonstrations, and activism, including the objections of many notable poets and artists, such as Denise Levertov, Allen Ginsberg, and W.S. Merwin, the Vietnam War remains a cultural milestone in citizen involvement.
In remembrance of American involvement in Vietnam, the Poetry Foundation has assembled a selection of poems from our archives that address the conflict and its aftermath. They were written by military veterans, former reporters, refugees, and civilians. In addition, this collection includes several poems from the September 1972 issue of Poetry magazine, "Against the War."
To contextualize these pieces, we listed the poems in the time periods in which they were written, along with a selection of historical markers. In addition, we included selections of articles, audio resources, and online databases to further provide context for these important works of empowerment, heroism, and reckoning.
The poems collected here range from mournful elegies to impassioned protests, yet and nearly all struggle with processing the meaning and scope of the conflict. Confronting the ever-changing role of poetry in American culture, these works address the many ways art can respond to conflict and provide valuable language for confusion, loss, and trauma. To suggest further additions, please contact us.
Buddhist monk Thích Quang Duc burns himself alive in Saigon. South Vietnamese Prime Minister Diem is overthrown. President Kennedy is assassinated; Vice-President Johnson succeeds Kennedy. US enters war in 1964 after Gulf of Tonkin incident. Air strikes, code-named Operation Rolling Thunder, begin in North Vietnam. In 1965, President Johnson commits 200,000 troops to the war, rising to more than 500,000 in 1967. More than 50,000 protestors assemble outside the Pentagon.
Viet Cong forces begin prolonged attack on US bases, such as Khe Sanh. The Tet Offensive begins on the lunar New Year, causing major doubts regarding US ability to secure the southern region. Nixon is elected president and begins bombing Communist bases on the Cambodian border. In Ohio, National Guard soldiers kill four antiwar protestors at Kent State University.
Draft calls end. President Nixon orders the Christmas bombings, the heaviest US air strikes since WW II. Saigon falls to northern forces. The US concludes peace agreements. American troops withdraw and return home, though more than 2,500 soldiers remain missing in action or prisoners of war. Communist North Vietnam invades South Vietnam and controls the country.
William E. Stafford

(1972)
South Vietnamese government falls. Vietnam is officially reunited as the Socialist Republic of Vietnam. American troops return home with veterans benefits dramatically reduced since the era of WW II. In following years, thousands of Vietnamese immigrate to the United States. In 1982, the Vietnam Veterans Memorial is erected in Washington, DC.
Robert Patrick Dana

(1985)

Penelope Scambly Schott

(2010)

Patricia Kirkpatrick

(2012)

Craig Santos Perez

(2014)

Elena Karina Byrne

(2016)
From Audio Poem of the Day

From NewsHour Poetry Series

From Poetry Off the Shelf

From Poetry Off the Shelf

From Poetry Off the Shelf